The Big Bash Theory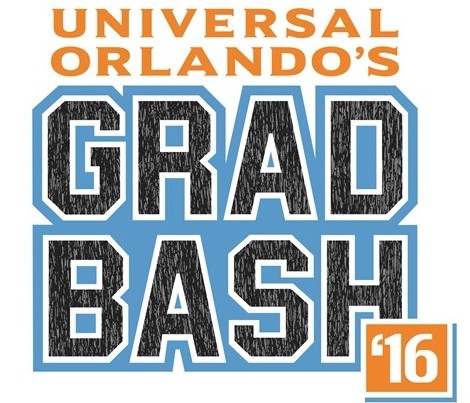 It's about that time! Seniors are near the end of the road, practically tasting graduation. Before they can take a mouthful of graduation, seniors will be biting into Grad Bash.
Grad Bash is a thrill-filled experience that takes seniors to Universal Studios and Islands of Adventures in Orlando on April 29. The two parks shut down so that they are exclusive to only the seniors. That means shorter lines, less crowds and more fun!
Seniors can't wait to behold paradise in disguise: the wind from fast-moving rides, the reduced lines, the delicious food, the entertainment, the adventure – the excitement!
When you combine the activities, you get the best time of your life. It's why every senior dreams of living the Grad Bash life.
"I can't wait for Grad Bash," said Ronald Williams, a senior in the Pre-Law Academy, who added that he wanted to go mainly to get a little break from school and to have a good time.
"I'm interested in seeing Jason Derulo and Jessie J perform," said Kemisha Desvallons, a senior in the Medical Academy. "I've never seen a celebrity up close and personal."
Stephanie Joseph and Breanna Moore, Inlet Grove alumni who have attended Grad Bash in the past, shared some insight on their experience.
"I liked everything," Joseph said. "The only thing I didn't like was that we had a strict dress code."
Moore said she "had to take care of my obligations first," and admitted being stressed not knowing whether she'd be able to finance the trip. "When I got it paid I was extremely excited."
Grad Bash isn't a short trip, so what did some students do on their way there?
"I downloaded some music on my iPod and was jamming out," Moore said. "I ate a lot. Everyone on my bus had tons of snacks so we were all sharing." The fun ignited once the group settled in the parks, she said. "My favorite part was the rides, but mainly the roller coasters, which were even more fun to ride at night."
The seniors aren't the only attendees on the trip. Ashley Cartwright, English 3 teacher, and Lindsy Russ-Keller, AP Human Geography, Economics and American Government teacher, both attend the trip and aren't cut out of the fun.
"I've done Grad Bash for five years and attended it for four years," said Cartwright. "My favorite part of the trip is the food and the rides."
Keller explained that there is usually a "turn up" bus, for more rowdy attendants, and a "turn down" bus, for those saving their energy for later on. Both Keller and Cartwright expressed that they'd be on the turn down bus.
"The party poopers will be on the turn down bus with me as well," said Cartwright, claiming most students want to be in the same bus as she.
Grad Bash will hand you benefits such as free food, roller coasters, party buses, a private concert from Jessie J and Jason Derulo, and your classmates and friends all giving you good company. It doesn't get better than that.
That is why Grad Bash has the hype it receives. That is why seniors are pushed to pay for Grad Bash and live like they've never lived before. This year's Grad Bash should be insane, and an exciting adventure before an end to high school.
View Comments (2)