The interview
Jobs can be hard to get and some require an interview, which you have to make sure you nail to get the job. You need to have good communication skills. It's even better if you speak more than one language. You have to dress appropriately, have good manners and a smile.
You have to know the background and important staff members of the business. The knowledge you gain from that will help with the communication between you and the interviewer. Sell yourself for the position you applied for. Mention how you are going to work that position to make it easy for yourself and the customers.
Dress code means a lot when going to an interview. Looking professional will do you a huge favor. Showing the interviewer the person you are going to be in that position can be implied by the way you dress. Groom your body; get a fresh haircut and cut your finger nails, especially if you are applying for a position at a fast food restaurant. Look at a photo of the important staff if there are any on the company's website and dress toward their appeal.
If the interview is going well and you are getting a good vibe from your interviewer, engage in the conversation as if you got the job. Ask good questions such as: "What kind of processes are in place to help me work collaboratively?" and "Am I going to be mentored or will I be mentoring?"
Be specific and positive. If your interviewer asks you a question about previous jobs that might have been on your resume be as honest as possible. Avoid blaming or not taking responsibility. Get your skills across to the interviewer and don't alienate them.
After your interview, you might be happy, nervous or sad. Boost up your chance of getting hired by sending a thank-you letter. Say thanks to the interviewer for giving their time and selecting you for the interview. It can be by email or letter. Sending a thank-you note leaves a good impression on the interviewer. You will most likely be in their mind when they are choosing who to hire.
Overall, following these steps and having some confidence will most likely land you the position. Remember, be professional and be yourself.
View Comments (1)
About the Contributor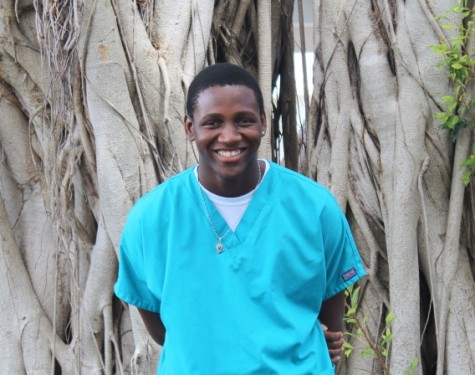 Jamie Johnson, Staff Writer
My name is Jamie Johnson also known as King. I'm very nice, funny and very energetic. I'm also Jamaican. I have a passion for all types of music. I'm enrolled...