Know your Junior Class candidates
This year's races for Junior Class officers are competitive, with 10 candidates for the four offices of president, vice president, secretary and treasurer. Below are the Class of 2019 candidates, their reasons for running, along with photos of those who arranged for their picture to be taken. Leave your comments for the candidates of your choice. The election will be held Friday outside the cafeteria.
Candidates for Class President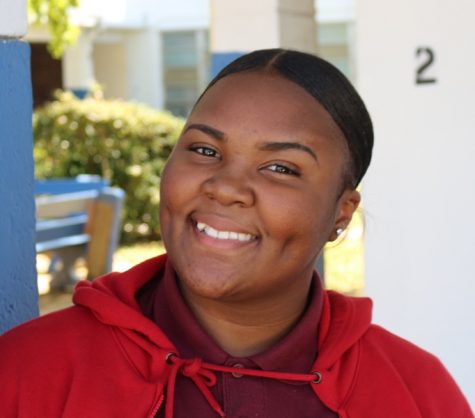 Flolaine Francois
Who knows Inlet Grove better than me? I am a very active student at our school. I am involved in various capacities in the school. I am football manager, co-boys' basketball manager, Student Government Association member, School Improvement Club member, work in the concession stands and main office, and many more. I have one of the best student- teacher- administrator relationships on campus. Working in the main office and working so close with the athletics department allows me to understand Inlet Grove and what it needs as a student. Also, being so involved with the school and the administrators allows me to actually get things done and not give false hope because I know who to go to, how to deal with it, and what it takes to get it done. Who else is a better choice for junior class president?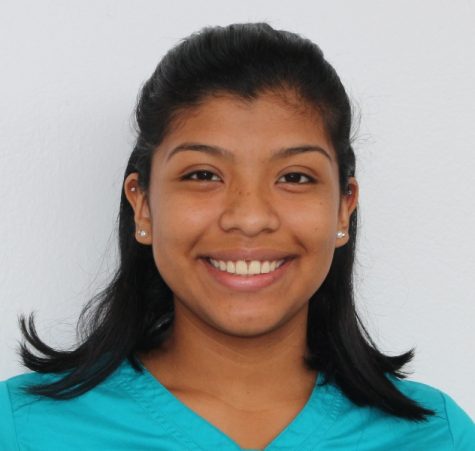 Betsy Merino
When I think of a class president I think of someone who is able to work well with others, has great communication skills, and has the drive and commitment to lead their class. That is why I am running for the position of Junior Class president. I feel I possess these qualities and more, to become a great class president. To help my classmates have a better and more gratifying high school experience at Inlet Grove Community High school is the ultimate goal. The opportunity to represent the Class of 2019's voice is a great role, and needs someone of the right caliber. The characteristics I incorporate are essential for an excellent leader. I am outgoing and love to socialize and hear everybody's opinion on what's going on – especially when it has to do with their concerns, or ideas for making the school they come to everyday better. I'm creative and have numerous ideas to bring to the table to allow students to get to know each other, to build friendships and make the Class of 2019 the finest. I'm assertive and know how to express myself in a professional manner to students and staff. I'm well organized, responsible and passionate in the things I do. All this makes me the best candidate for this position. I aspire to make the environment of my class more positive through leading by example. I desire the class of 2019 to be represented with enthusiasm and intuition to reach the goals my fellow companions want to achieve. As class president I wouldn't represent the student body with idleness and despotism; instead I would symbolize and model eagerness and a prodigious, positive attitude to enhance and boost my class par excellence!
Lorie Montrose
Hello, my name is Lorie Montrose and I'm running for Junior Class president. Our upcoming year is a big one and it's going to take everyone's help to make it a great one. With Prom, payments for junior trips and other junior payments in the near future, I think it is best to have someone like me leading our class. I'm not the type of student who is involved in drama or fights, but that probably isn't what you want in a class president anyway. What I do offer is hard work and the ability to work with others during difficult circumstances. During the last two years I've been involved in activities such as Key Club, Student Athletic Leadership Team, and Track & Field. As your Junior Class president I will introduce ideas no matter how big or small for events such as Homecoming, Prom, and etc. I would really appreciate your vote. If elected I will begin to fight for the things that are important to students no matter how big or small they might appear. We are the largest class. We only get one junior year, let's do it right. Vote Lorie Montrose for president.
Candidates for Class Vice President
Gresh Auguste
I am running for my Class of 2019 vice president because I want to make a change. I know that sounds cheesy, but that's what I'm aiming for. I want us to be a student body government that wants not only the best for our school, but also the best for the students. I would make a great vice president because I have qualities of a leader; I know people look up to what I'm doing because I am in a position where people know I mean business. I have many great ideas, I have great communication skills, I show respect to my elders, and show responsibility in what I've done and will do. I want to be a great role model for the kids to show them that anything that you want in life you have to work for and earn through hard work and determination. That's what I'm currently trying to achieve. I want to be able to help the class president, make sure that she knows what the students want, be her helping hand, and be there when she's not able to. Thank you very much for hearing me out, and hopefully my fellow students will do the same too.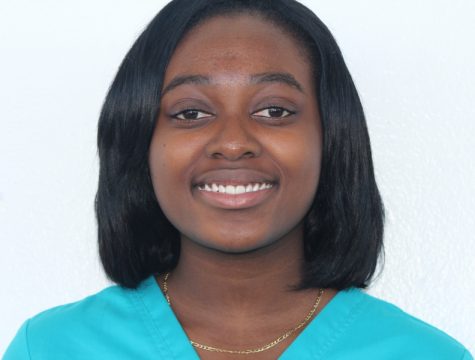 Stephanie Harrigan
Why should I be your Junior Class vice president? Well hello, my name is Stephanie Harrigan. I believe I should be your junior vice president because I can help our school with better activities for our graduating class – either activities in-school such as pep rallies, dances, etc., and outside of school such as field trips. But we will need help from you guys. To finish off, I work hard. So if you want a strong Junior Class vice president, vote for me!
Tatyana Moise
High school is where you learn more about the world. It allows you to explore yourself, introduces you to new friends and leaves you with memories that can't be diminished. Over the years, my love for Inlet Grove Community High School has grown. I've come to known what makes Inlet really Inlet: the student body. However, I'm sure many would agree that our school still needs some improvement. A large impact on how the school runs comes from the representatives of the student body which is the Student Council. This group of elected officials cooperates to make decisions that can benefit the students and our school altogether. By the end of sophomore year, I decided that I couldn't just be another spectator, clueless on how to benefit my school. I've chosen to run for Junior Class vice president because I have many ideas for improving our school. As a contributor to the Student Improvement Club, Student Athletic Leadership Team and Key Club, my unique vantage point would profit the Student Council. Inlet has given me such an amazing educational experience that I want to give back by helping the Junior Class have a voice. I understand that I need a groundbreaking strategy to win, and going for the basic "If you vote for me, I can give you whatever you desire" plan won't accumulate enough votes. I'm here to show the Junior Class that if I'm elected, voices will be heard and ideas will be reviewed. I'm here to elevate the school through actions, not just words. I'm dedicated, creative, honest and have great communication skills. If I'm elected vice president, you'll explicitly see how hard I'll fight to make a change in Inlet Grove. I plan to help my Junior Class, one student at a time.
Candidates for Class Secretary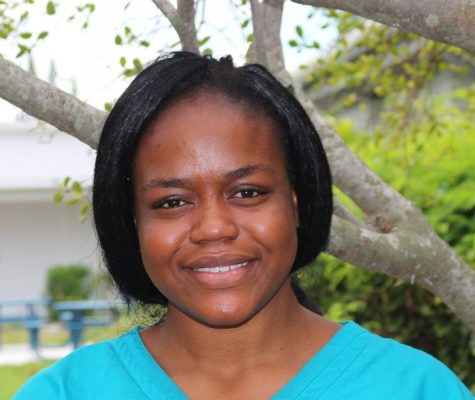 Kiara Guerrier
I am running for Junior Class secretary because I feel that I have all the position's requirements. I want to be involved and I love to help other people. I know as secretary, I can help to keep things in order and address people's needs. I would be excellent in the role of secretary because I always try to interact with people and I'm very good at communicating. I'm also very dedicated and persistent in everything that I do. I want to be secretary not only for what I have to offer, but also for what I can learn from being in that position. I want to learn more about leadership and helping other people, and learn more about responsibility. I feel that the secretary position would give me that chance. I am running for secretary to do the job properly. Help make the right choice by voting Kiara Guerrier for your Junior Class secretary.
Candidates for Class Treasurer
Samantha Altidor
I'm Samantha Altidor and I'm running for Class of 2019 treasurer. I would be a great treasurer because I am great with numbers and large figures. Numbers are just my thing since math is my favorite subject. I would love to be treasurer because I feel I would be a great asset to the team. I feel as if I can bring a lot to the table to make the Class of 2019 the best class it can be. I know some people may run for the title, but I'm running to actually better the Junior Class. This is the year for change that I believe I can bring to the table.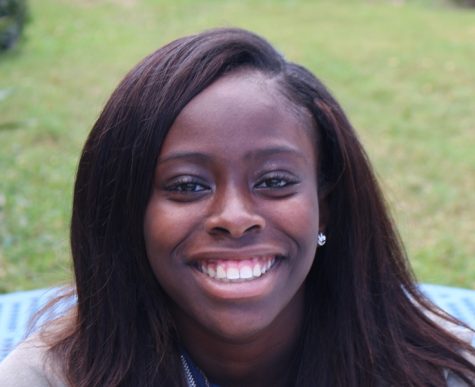 Raya Holmes
My name is Raya Holmes and I am running for Junior Class treasurer because I would like help with things that deal with the Junior Class. I have wanted to be a Junior Class officer since it is good to be a part of things in school. Math is one of my favorite subjects so I like dealing with money, adding and subtracting and other math-related things I am good at. I would make a great candidate because I am the type of person to keep my promises, I am honest, I have a very energetic personality, I like to have fun, I am a good person to almost everyone, and I wouldn't make outrageous promises that I know there might not be a chance that I would keep. I would try my absolute best to satisfy our class but I know you can't always please everyone. I think that this might be good practice if I want to do anything in the financial field. Our Junior Class is important to me because I want people to understand that I understand them and know what they want. Everyone wants their junior year to be fun and lit, I want to be able to do that for my class because it would make me happy and everyone else happy. I know what people would like and I think it would be good to have input from the students. I am doing this for my peers because most of us have been together since our freshman year and I hope we are united through our senior year. That's why I think I would be a good candidate for Junior Class treasurer.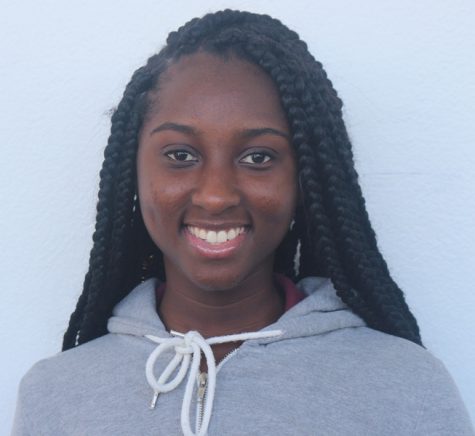 Calette Sanvilus
I am running for Junior Class treasurer because I want to be a part of a group of people who are interested in improving the school. I want to help raise funds so we can be able to do fun things throughout the year and get the most out of our high school years. I want to help the Junior Class get all their work turned in, so we can focus on the fun senior year, and even help the Senior Class have their dream Prom experience. Because I have completed nearly all my classes I have great tips on how to keep our class in order and make Class of 2019 the best class.
View Comments (7)
About the Contributor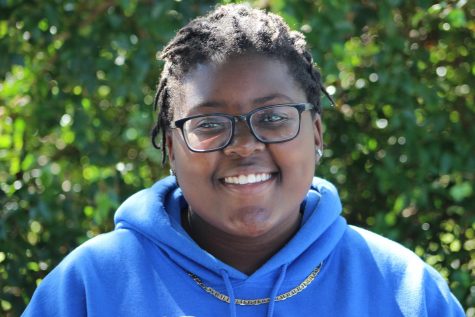 Brianna Luberisse, Editor-in-Chief
My name is Brianna but you can call me Bri or B. I am a Senior in the Journalism Academy. Aside from belching Beyonce songs, I like to help people, take...