When in doubt, try it out
Have you ever found a recipe you liked but not some of the ingredients? Instead of throwing away the recipe, you can personalize the recipe to make it your own.
Sometimes the recipes I read have ingredients I don't like or I can't find. So I tweak the recipe to fit the ingredients I have and perfer.
Like the other night when I was remaking beef and rice, I wanted to remake it because on the days when the Culinary Arts Academy doesn't have catering events such as teacher lunches, we practice our cooking skills.
We like to do a "Ready, Set, Cook," in which Chef Newman sets out some ingredients we have to use, then in our groups we come up with a dish without using a recipe. My group chose to make beef and rice.
When we made the dish for Chef she said to add a little bit of fish sauce and water. We didn't see any fish sauce in the pantry, so we improvised, using soy sauce instead, and it came out really good.
At home, while my parents were picking things up from the grocery store, I was preparing the rice first, then the beef. With the rice I was taught to use 1 cup rice to 2 cups water, because the rice will absorb the water and that takes about 20 minutes to fully cook.
With the beef I heated a pan with olive oil and added some carrots for color. Then adding the beef, I used different seasonings for flavor. I wanted to thicken the mixture so I added water and a little bit of teriyaki sauce to give it an Asian kick because we didn't have the soy sauce.
To my surprise it made the dish taste better than ever!
I say take a chance with recipes. When you add or discard ingredients, you might be surprised at how it turns out. If it doesn't come out the way you want it to, experiment with different flavors, such as a combination of sweet and salty.
It might be the best thing in the world or the worst, but you tried to make the recipe your own.
View Comments (2)
About the Writer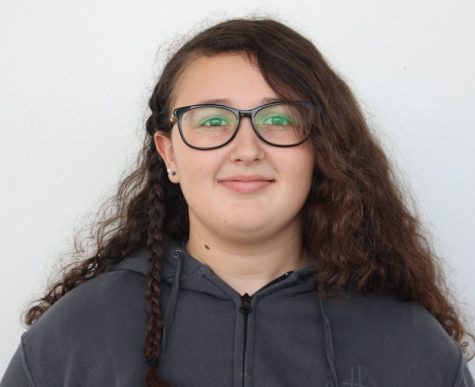 Dakota Sands, Food Editor
Hey, I'm Dakota, and I am junior here at Inlet Grove. A few words to describe me are rabbit lover and Disney-fanatic. I have a Labrador retriever named...