A little word of advice
Seniors, juniors and sophomores, do you remember your freshmen year? Was it what you expected? Is there anything  you wish you had known before starting high school? Here is some advice from my experiences that maybe will help the upcoming class.
First things first, just be yourself. Don't try to act like someone you're not, just to impress people and gain friends. It might not end well if your so-called friends find out the truth later on. It's easier just to be you the first time.  Even though it is hard to make friends in a new place, you will eventually make friends and they will stand with you to the end, trust me.
Have confidence. Confidence is key when you start out fresh at a new school. When I first started I was so nervous because Inlet Grove was a lot bigger than where I went to middle school. I didn't really know anyone at the time. Then having a different class schedule than I am used to, and having to ride the bus home for the first time, was a little nerve-racking. If I had a chance to re-do my freshmen year, I would like to have a little more confidence in myself.
Be out there. Don't try to hide from society; you might miss a lot of events. I have come a long way from trying to hide from the pressure of high school life. As you get older and have been in high school for a while, it does get easier. Why not try different things that you might have thought to be impossible. Try joining a club or two that might interest you, or even try out for a sports team.
Aim for success. It is best to get good grades and keep them high. Colleges start looking at grades early. Have a desire to be an A-B student or even all A's, and have a GPA of 3.0 or higher as well. I do my best for every class I have, so I get straight A's or a mix of A's and B's even if it is not my favorite class. Incredible colleges will want students who perform well in school and care, not ones who get D's and F's and don't care.
I invite other senior, junior and sophomore students to add their thoughts in the comments.
Hopefully, this advice helps.
View Comments (1)
About the Writer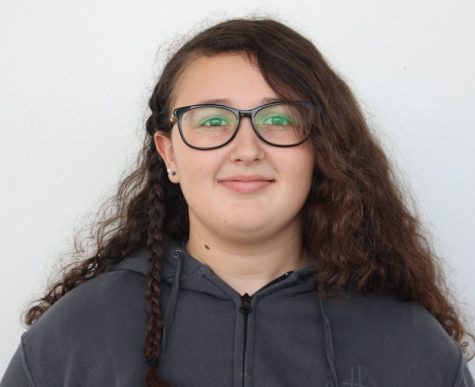 Dakota Sands, Food Editor
Hey, I'm Dakota, and I am junior here at Inlet Grove. A few words to describe me are rabbit lover and Disney-fanatic. I have a Labrador retriever named...