Gillum: 'Let's build a better future'
Although some polls show him in the lead, Andrew Gillum reminded supporters that "Polls don't vote, people do," during the Day Party Fundraiser for his Florida gubernatorial campaign, Sept. 29 at the Riviera Beach Marina Village.
The Tallahassee mayor won the Democratic Party primary election in August.
But many of his backers said he needs more money and sponsors in order to defeat Republican Party nominee Ron DeSantis in the Nov. 6 general election.
Several hundred local elected officials, party activists and others attended Gillum's afternoon fundraiser that sponsors said was designed to be accessible to the community.
If elected, he would make history as Florida's first African-American governor.
During his comments the candidate expressed gratitude to his wife, R. Jai Gillum, and all who came out to support his vision for the state.
Florida teacher salaries was one of the issues he addressed.
"If you care about paying teachers what they are worth," he said, "we should vote for the candidate that plans on raising their pay to an average $50,000 yearly."
Hosts for the fundraiser were Palm Beach County Vice Mayor Mack Bernard, West Palm Beach Commissioner Cory Neering, state Sen. Bobby Powell and state Rep. Al Jacquet.
Bernard said the event raised $150,000 to support the Gillum campaign.
Editor's note: For more GroveWatch reporting on Andrew Gillum, see Did Canes meet future governor?
View Comments (1)
About the Contributor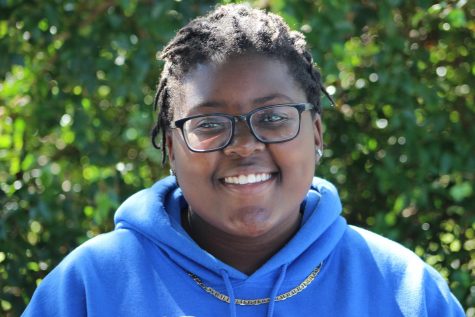 Brianna Luberisse, Editor-in-Chief
My name is Brianna but you can call me Bri or B. I am a Senior in the Journalism Academy. Aside from belching Beyonce songs, I like to help people, take...