Dollar a day keeps the uniforms away
Every Thursday and Friday students at Inlet Grove are allowed to dress out for $1 which is collected at the front gate in exchange for a wrist band. This is so that teachers and staff know that student is a participant and has paid their dollar.
Jeans Day started off as a fundraiser to raise money for clubs. This benefits the school because it's an easy and effective way to collect money to pay for the funds for clubs and sports.
Because Inlet Grove is a charter school and is much smaller than a normal public school it is harder to raise money for certain clubs and activities. Sports need funds for the resources that are needed and clubs also need money for certain activities; so Inlet has come up with a discrete system in order to pay for it.
"The way that it works is on Thursdays athletics has Jeans day," said Mr. Gira "That is how they pay for referees, security, uniforms, and any other cost they may have."
"Friday is a rotation between the different clubs Like SGA and First Priority." Said Mr. Gira
Although this system does benefit the school as one of its main fundraisers it is understandable why students would prefer to keep their money. So as a reward of good behavior Jeans Day could be free for that specific day as a treat.
"There has been times where if overall the students are doing well like minor behavior issues or really well test scores than they'll get like a Thursday where they don't have to pay a dollar," said Mr. Gira "But as far as eliminating it I don't really see that happening until we find maybe a more suitable fundraiser, but I don't foresee that happening"
"If I was thinking as a student than no I would not want to pay a dollar to dress out, but also I feel students should be appreciative that they have an opportunity," said Mr. Gira "As a former student of Inlet Grove I definitely didn't have an opportunity, I was wearing my career shirt and khakis Monday-Friday so it is cool to have that opportunity!"
Leave a Comment
About the Contributor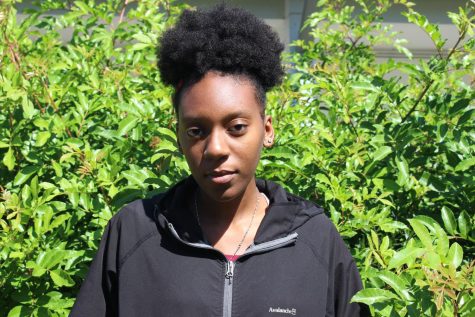 Tahalia Rennie, Features Editor
Hey, my name is Tahalia (tuh-HAY-lia), I'm a Junior in the Culinary Academy and a second year Journalism student. I have a passion for food and I enjoy...