Long live the legend
Famous NBA basketball player Kobe Bryant died in a helicopter crash in Calabasas, Calif. on Jan. 26 along with eight others. The victims included his 13-year-old daughter Gianna Bryant.
The helicopter took off that Sunday morning around 9 a.m. from the Santa Ana-John Wayne Airport. Kobe, his daughter and the other victims were on their way to way to Gianna's basketball game, in which she was scheduled to play that afternoon.
After Kobe's retirement he put a lot of his time into helping others who wanted to play basketball. He created a training/sports center in California named the Mamba Sports Academy, where he trained his daughter's youth basketball team. This was the stadium Gianna's game was held at and where they were supposed to arrive.
The passengers on this helicopter ride included the head baseball coach at Orange Coast College John Altobelli, and his wife and daughter (Keri and Alyssa Altobelli).
Alyssa was also a part of the youth basketball team Gianna played on. The girls' basketball coach who helped Kobe in assisting the girls also passed away in the crash.
Visibility was low and it was a foggy day but the official cause of the crash has not been determined, according to news reports. The helicopter struck the hillside at an altitude of roughly 1,085 feet above sea level. The aircraft was not in the air for long before the accident happen, about 12 minutes mid-flight is the time the helicopter took before plummeting.
"It was a shock to me that Kobe died only because it was unexpected," said Brianna Luberisse, a senior in the Journalism Academy. "To watch him play since I was little and then him dying was crazy."
"I was shocked, and I feel for his family," said Corey Homes, a senior in the Culinary Academy.
"I'm not a fan of basketball but I do know he was a legend," said Michael Curry, a senior in the Culinary Academy "I wish his family the best through this hard time."
Leave a Comment
About the Contributor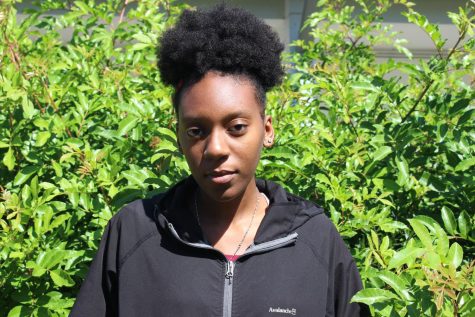 Tahalia Rennie, Features Editor
Hey, my name is Tahalia (tuh-HAY-lia), I'm a Junior in the Culinary Academy and a second year Journalism student. I have a passion for food and I enjoy...