Hispanic Heritage Month: 3 things you probably didn't know
Ever wondered where the Happy Meal came from? Or where Starbucks gets its main supply of coffee beans? How about where the chocolate bar was invented?
All these things are from the country Guatemala.
For the Happy Meal we can thank Yolanda Fernández de Cofiño. Though she was born in Chile, her family moved when she was a child to Guatemala. There she met her husband José Cofiño, who owned all the McDonald's franchises in Guatemala.
When he was away, however, she would take over. It was on one such occasion that she made the first Happy Meal. Originally called the "Menu Ronald," it included a hamburger, small fries and a small sundae — something mothers could give their kids that they were able to finish.
The Happy Meal is now part of McDonald's menu in over 35,000 restaurants. and the company says it sells  about 100 million Happy Meals per week.
***
Starbucks gets their coffee beans from three regions: Latin America, Africa and Asia Pacific, according to the company's website. Of those three regions their main supplier is Guatemala.
The reason is because coffee thrives there in the rich green highlands of the state of Santa Rosa, above the Laguna de Ayarza crater lake. The high altitude and volcanic ashes make rich soil. It's an ideal place for growing coffee beans because it makes the coffee more refined and gives it a better texture.
Starbucks put it this way: "The rich, volcanic soil and the perfect combination of warm days and cool nights allow the beans to mature slowly as their delicate flavors become deeper and more complex."
***
The Mayans, a native people of Guatemala, were the first chocoholics. In fact, they were so obsessed with chocolate that they were first to invent the chocolate bar.
Mayans called chocolate "food for the gods," and would worship the coca tree. They would grind up the coca and mix it with cornmeal, chili peepers and spices.
Chocolate was so important to them that they used it for currency and for trading with the Aztecs.
How much of all that did you know?
View Comments (1)
About the Contributor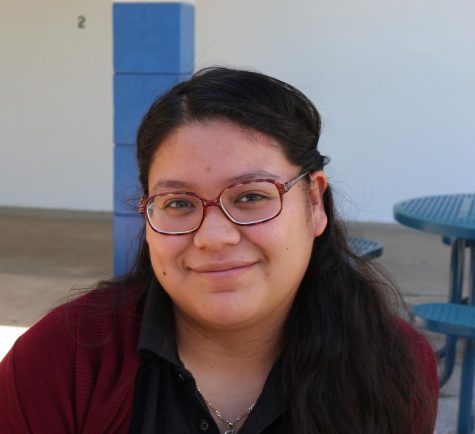 Deisy Velasquez, Features Editor
Hi! My  name is Deisy and I am a senior in the journalism academy I enjoy reading and writing. When it comes to books I love reading the classics one...