Queens of Debate
Dieumitha Ferdelus, a senior in the Pre-Law Academy, participated in Oral Interpretation, and Linedije Joseph, a junior in the academy, participated in Student Congress during the Palm Beach Catholic Forensic League Speech and Debate competition Jan. 16 at Palm Beach Gardens High School.
Ferdelus received top scores and was ranked seventh in her event. "It was most competitive yet fun and a great learning experience," said Ferdelus.
She and Joseph were coached by Lonnie Martens, center, Psychology, Pre-Law and Debate teacher at Inlet Grove.
"You have to know where you are from, and where you are going," said Ferdelus.
"In debate, if you know these three main values, " said Joseph, "there's nothing that can stop you from being successful, whether or not you place at the end of the day."
Joseph will soon be inducted into the National Speech and Debate Association Honor Society, having earned more competition points than any other Inlet Grove Debate Student. She and Zyon McMahon, a sophomore in the IB Academy will be competing in the National Qualifier Student Congress Debate in February. Winners will travel to Sacramento, CA for the finals in May.
Inlet Grove has had one previous National Qualifier, Taylor Moore, class of 2009.
Other participating schools:
Boca Raton Community High School
Cardinal Newman High School
Dreyfoos School of the Arts
Forest Hill Community High School
Martin County High School
Olympic Heights High School
South Tech Academy
The Kings Academy
Wellington High School
View Comments (4)
About the Contributor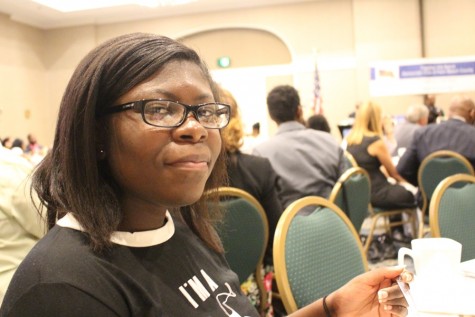 Shirley Pierre, Co-Editor-in-Chief
Hello, I am Shirley Pierre, a senior in the Journalism Academy, also an editor-in-chief and videographer for GroveWatch. In my last year I also want...