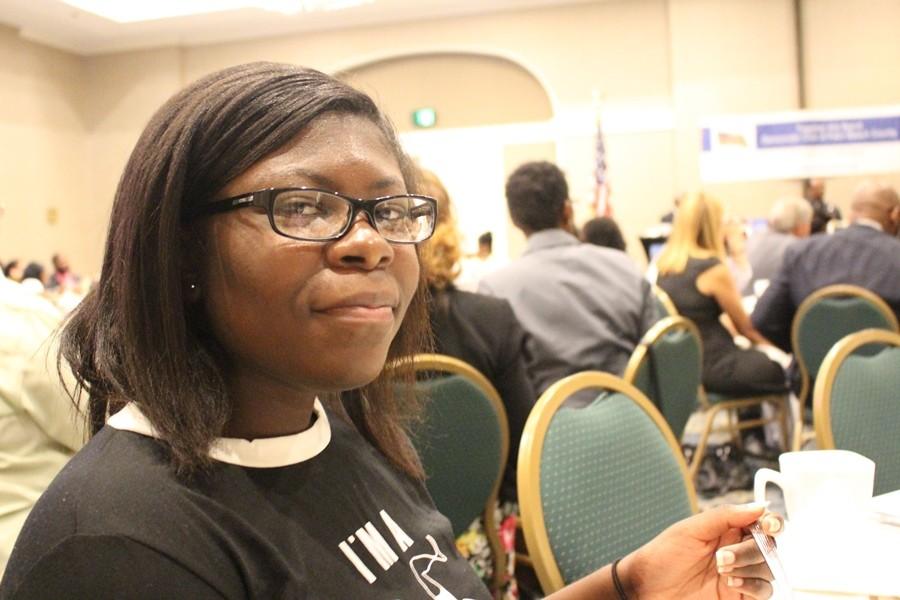 Hello, I am Shirley Pierre, a senior in the Journalism Academy, also an editor-in-chief and videographer for GroveWatch. In my last year I also want to build up our school's
Forecast
magazine to its finest, with fresh stories that will capture audiences' attention to want more every time a new edition comes out. I love gory anime (that's not weird at all) and I love the shows:
The Walking Dead, iZombie, The Fosters, Awkward, American Horror Story, Supernatural, Bates Motel, New Girl
 and
My Mad Fat Diary
. Our adviser Mr. Hanif is one of the people who sees the true potential in me, and by sticking by his side and taking his advice, I believe I will get far. I first realized that I wanted to become a journalist in middle school when I would see how much fun the reporters on the show
Good Morning America
were having. Inlet Grove has given me an inside view of the career. I am grateful that I didn't have to spend years at high school contemplating what I wanted to become when I am older. Journalism gets me out of my comfort zone. It lets me express myself in my writing as I inform the public about current events.
Shirley Pierre, Co-Editor-in-Chief
May 11, 2016

They shoot, score and get awards!

(Story)

May 05, 2016

Robotics team against the world

(Story)

May 03, 2016

Photo of the Day: Invest in me

(Story/Media)

Apr 29, 2016

Photo of the Day: No to racism

(Story)

Apr 12, 2016

Student designers on display

(Story)

Apr 06, 2016

Prom: Staying safe behind the wheel

(Story/Media)

Jan 28, 2016
Jan 25, 2016

Shirley Pierre wins 1st and 2nd in Martin Luther King Jr. Photography Competition

(Media)

Dec 22, 2015
Dec 03, 2015

Photo of the Day: Birthday Boys

(Media)

Nov 18, 2015

How dirty can you be?

(Media)

Nov 05, 2015

Police Explorers share program's benefits

(Media)

Oct 22, 2015

Parents in the house

(Media)

Oct 21, 2015

Going pink vs. breast cancer

(Story)

Oct 12, 2015

Canes support Pink Strydes

(Story)

Oct 08, 2015
Oct 06, 2015

Political roast brings the heat

(Story/Media)

Oct 01, 2015

Pink Bowl game Friday

(Story)

Sep 02, 2015

Health Screenings with Riviera Beach Fire Rescue

(Media)

Aug 16, 2015

The Trayvon Martin Foundation 5th annual Back-to-School event

(Story/Media)

Aug 16, 2015

Watch this space!!!

(Story)

Aug 15, 2015

Policing the police

(Story/Media)

May 22, 2015
Feb 27, 2015

Swagger Public Service Announcement

(Media)