What's Cooking? CPR
Medical Academy students came to the cafeteria on Aug. 29 to teach us Culinary Academy folks about cardiopulmonary resuscitation (CPR) – specifically, how to do it if someone close by needs CPR performed for them.
Some reasons people may need CPR is if there is a disturbance in the heart rhythm, for example in the case of a heart attack, or an overdose of drugs.
I know what you might be thinking: Why do culinary students need to know CPR?
If you own a restaurant, however, and someone is not responding, you could save a life and be a hero! In the words of our Culinary Academy instructor, Chef Newman, "CPR is a part of our curriculum."
When the medical students arrived they explained a little bit about CPR. Then we watched a video (produced by Inlet Grove students!) about what you should do if someone needs CPR while you wait for the ambulance to arrive.
After the video we each paired up with a medical student who showed us how and helped us to perform CPR. If you did a step wrong they would help you until you got it right.
To learn more about CPR go to whatiscpr.info.
View Comments (2)
About the Writer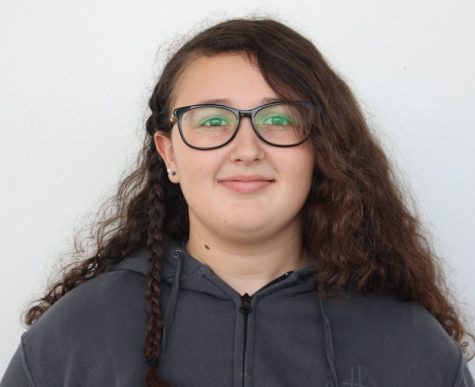 Dakota Sands, Food Editor
Hey, I'm Dakota, and I am junior here at Inlet Grove. A few words to describe me are rabbit lover and Disney-fanatic. I have a Labrador retriever named...