2018: Year of the Woman
As the year comes to an end, artists begin to get recognized for their efforts in 2018, for what they have accomplished and how they've set the bar. And who better to recognize this year than the women of the music industry?
This year, there have been various female artists with chart-topping albums and singles that have come out with empowering messages and the call for the female revolution.
One of pop's biggest standouts this year was superstar Ariana Grande, who made a comeback with her album Sweetener, which released back in August.
Sweetener expresses Grande's feelings about important events in her life and career, most notably the terrorist attack at her Manchester concert in 2017, and her engagement to SNL comedian Pete Davidson, which ended in in October.
Sweetener peaked at #1 on the Billboard 200, while her top single "no tears left to cry" reached #3 on the Billboard Hot 100.
Since then, Grande has teased that another album is in the works, recently releasing break-up anthem "thank u, next" which has broken all types of records, and holds the #1 spot on the Billboard Hot 100 for the fourth week in a row.
Another pop standout this year has surprisingly been Lady Gaga, who is currently up for four Grammy awards in 2019, including Record of the Year, Best Pop Duo, and Best Pop Solo Performance.
Although she hasn't released any albums this year—Joanne came out in 2017—the soundtrack she penned and performed on for her feature film with director/actor Bradley Cooper, A Star Is Born has become very successful, and up for awards like the Grammys and Golden Globes, where she's also up for Best Actress.
The A Star Is Born soundtrack accompanies the film of the same name, which released in October. The soundtrack reached #1 on the Billboard 200, and Gaga has gone on to become the first woman to have five number #1 albums in this decade.
Apart from the A Star Is Born nominations, Gaga is also nominated for Best Pop Solo Performance for her song, "Joanne (Where Do You Think You're Going?)".
As for the rap game, an area mostly dominated by men, two women in particular decided to break the mold and shatter the ceiling, proving that female rappers are becoming less unusual in the music industry.
Nicki Minaj's most recent album Queen came out in August, her first album in almost four years since The Pinkprint in 2014.
Queen deals with with the past two years of Minaj's life, and how everything is "coming full circle." Minaj invites rappers Lil Wayne, Future, and 6ix9ine along with others as guest collaborators on songs like "Sir" and "FEFE."
Queen debuted at #2 on the Billboard 200, while the lead single, "Chun-Li" peaked at #10 on the Billboard Hot 100.
The real MVP this year though?
It has to go to emerging rapper Cardi B. This year alone, her album Invasion of Privacy, released in April, has been critically acclaimed and has received Grammy nominations for both Best Album and Album of the Year.
Cardi B has only scratched the surface, gaining fame in 2017 for her #1 hit "Bodak Yellow." But it's her debut album—the previously mentioned Invasion of Privacy– that catapulted her into the mainstream scene. It produced catchy, Latin-infused songs like "I Like It" and "Be Careful."
Invasion of Privacy reached #1 on the Billboard 200, while both her collaborations with Bad Bunny and J Balvin on "I Like It" and Maroon 5 on "Girls Like You" also hit #1 on the Billboard Hot 100.
Apart from a massively successful year for her career, Cardi B has also begun the journey of motherhood with the birth of her first daughter, Kulture Kiari.
Recently winning "Trailblazer of the Year" at the Billboard Women in Music 2018 awards, Janelle Monáe is a perfect example of a woman breaking all boundaries to achieve her voice.
Monáe's third album, Dirty Computer, released in April, along with a 46 minute film project dubbed an "emotion picture", and has gone on to be nominated for Best Music Video and Album of the Year.
In Dirty Computer, Monáe tells the tale of finding herself as not only a woman, but as an African-American queer woman living in America.
Dirty Computer reached #6 on the Billboard 200. Like her earlier albums—The ArchAndroid, The Electric Lady—Dirty Computer pays homage to science-fiction and futuristic utopias. The album itself can be grouped into three sections, as said by Monáe, "Reckoning, celebration, and reclamation."
New artist Ella Mai also hit the mainstream scene this year, with her self-titled debut Ella Mai reaching #5 on the Billboard 200.
Her hit singles "Boo'd Up" and "Trip" reached both #5 and #11 respectively on the Billboard Hot 100.
Mai tied with Taylor Swift this year for the longest charting song by a solo female artist, with "Boo'd Up" lasting 35 weeks, and earning her two Grammy nominations.
These incredible women have surpassed all odds and stood up in the crowd to be heard and recognized for their talent.
So we salute them, because they gave other women and girls beats to dance to and lyrics to sing to.
Because they helped lay a new foundation in the music industry for women of color, and of different sexual orientation.
Because 2018, for sure, was the year of the woman.
Leave a Comment
About the Contributor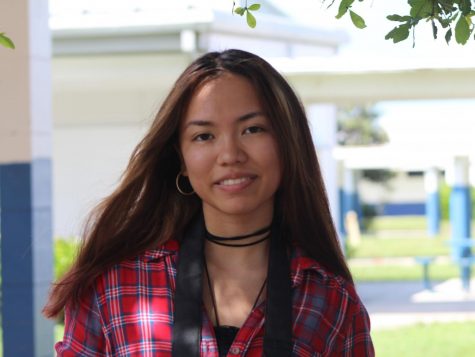 Genesis Vicente, Entertainment Editor
Hey, my name is Genesis and I'm a junior in the Journalism Academy. I'm a huge modern rock fan, and I aspire to become a film director, like Quentin Tarantino...