New year, new boat
All roads led to the Bahia Mar Marina in Fort Lauderdale when Marine Biology instructor Ms. Rose sponsored a trip for Marine Technology students to tour the R/V W.T. Hogarth vessel Jan. 29. Marine Technology teacher Mr. Rice was another chaperone.
The tour commenced with Marine Operations Manager Bob Walker introducing himself and explaining the agenda and purpose for the tour.
He said that the R/V W.T. Hogarth (R/V for research vessel) was a replacement for their former boat R/V Bellows. The 78-foot Hogarth provides countless possibilities for scientists and marine researchers to collect samples from beneath the ocean without much effort, he said.
Walker described the vessel's Multi-core, a piece of marine equipment used to collect core samples from the ocean. It is attached to a crane, lowered into the water and controlled by scientists. Two of the equipment's features stood out to the students. Located on either side were two toy characters. Walker elaborated that the scientists need something to balance the layers of flat steel pillars, so that it would be effective.
The next stop was in a small opening room that held other equipment that allowed the crew to visualize what's beneath the surface of the water and monitor the readings of the machines.
The tour continued with viewing the eating area and kitchen on the boat later led by Walker and one of the crew members. The students took turns at viewing the engine room and the engine itself.
With only a few places on the boat to be seen the group was then allowed to view the wheelhouse of the boat. The students also had the chance to interact with the captain of the boat. Walker explained the purpose of each of the controls, machines and what it does to help aid in the captain's work.
The second to last destination was the deck of the boat, where Walker showed where the escape vault was and where the batteries of the boat are kept.
At the end of the tour the students were then escorted to the very top of the research vessel.
"The tour was amazing," said Rebecca Derryberry, a freshman in the Marine Technology Academy, "and everything it takes to put a research vessel together."
The purpose "was so that they could see a research vessel,"  Ms. Rose said. "They spend a lot of time looking at engines, not so much about the purpose for those engines."
View Comments (1)
About the Contributor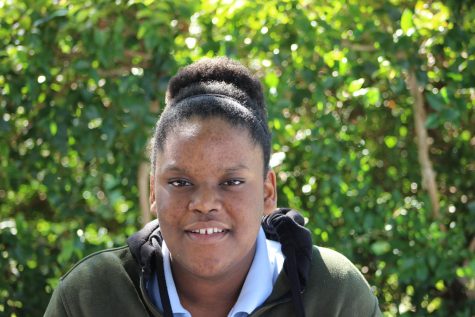 Brianna Dwyer, Editor-in-Chief
Hello, my name is Brianna and I am Senior in the Journalism academy.  I am  someone who is easy to approach. I absolutely love to read. I also love to...