Editor's Pick: 'Bohemian Rhapsody'
In 1970 in London, England, four men came together to form a band that would play sold-out concerts, gain fans and followers all over the world, and go on to revolutionize the music industry and help conceive eras of new rock artists that when asked who was one of their biggest inspirations, they'd say:
"Queen."
Bohemian Rhapsody deals with the story of the lives of Brian May (Gwilym Lee), Roger Taylor (Ben Hary), John Deacon (Joseph Mazzello), and their legendary frontman Freddie Mercury (Rami Malek) and their struggles in becoming one of the world's biggest rock bands of all time, along with the battles Mercury had with his own demons.
The film centers on Farrokh Bulsara—who would go on to change his name and be known to the world as Freddie Mercury—and his journey from watching local bands play at pubs to playing sold-out concerts on the biggest stages in the world. Along with dealing with crippling addictions to alcohol and drug-fueled lifestyles, while also struggling with his identity and finding his sexuality.
I personally loved the soundtrack because Queen had been a band I grew up listening to, but like Queen said, they play for anyone who feels left out, and there's something there for everyone. Songs in the soundtrack include tracks from albums like News of the World (1977), A Night at the Opera (1975), and Jazz (1978).  
Filled with hits from the titles namesake "Bohemian Rhapsody" to football game anthems like "We Will Rock You" and "We Are the Champions", the soundtrack to this Queen biopic will get you singing one way or another.
Regarding performances, I have to applaud Rami Malek's performance as Freddie Mercury. As if those weren't big shoes to fill already, he went above and beyond to get it right, even continuously watching Queen concerts every day to get Mercury's stage behavior on the dot. Any scene in the film involving him was convincing, and he managed to grab the audience in a firm grasp that allowed a peek into the emotional success and turmoil that Mercury experienced in his life. Seeing as he's being nominated for a Best Actor Golden Globe, I wouldn't be surprised if there's an Oscar nomination in his near future.
Just like other musician biopics like Joaquin Phoenix's Walk the Line and Angela Bassett's What's Love Got to Do with It that deal with the lives of extraordinary artists like Johnny Cash and Tina Turner, Bohemian Rhapsody provides a colorful and lively insight into the highs and lows of the life of an iconic killer queen.   
TOTAL REVIEW: 3/5
Bohemian Rhapsody is still in theaters.
View Comments (1)
About the Contributor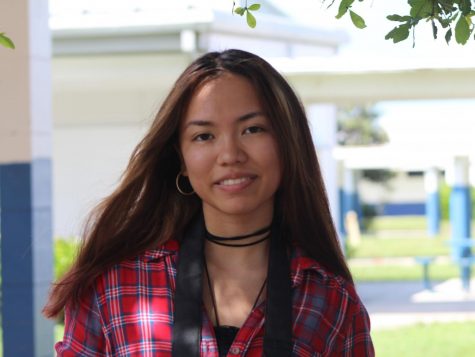 Genesis Vicente, Entertainment Editor
Hey, my name is Genesis and I'm a junior in the Journalism Academy. I'm a huge modern rock fan, and I aspire to become a film director, like Quentin Tarantino...