What's Cooking? Brownies to birthday
Things keep heating up in the freshman Culinary class.
The class was baking once more on Sept. 12, for instance. This time we were  making brownies.
Instead of taking the brownies home, however, we each had one and the rest were sold the students.
Chef Newman and her Culinary Academy classes prepare all of the food items from scratch, whether the wraps, cookies, brownies or other items we make.
Whenever we make something in the kitchen, Chef tries to teach us about the profit she makes when she sells an item. She usually bakes nine to a pan, then sells them at $1 per brownie, so she makes $9 a pan each time that she makes the brownies.
With each recipe we make we learn different strategies. When we made cinnamon twists we used the biscuit method for the dough. The students also have been learning about measurements and how to convert them.
Just a few days ago on Oct. 11 the Culinary students watched a demo from Chef on how to make a chicken stir-fry. We turned some simple ingredients (Ramen noodles, red bell peppers, ginger, garlic, celery, carrots, green onion, onions and sugar snap peas) into restaurant quality menu items. I have never heard of adding pineapple to a stir-fry and thought it was going to taste funny, but it was really good.
The day we made the chicken stir-fry also was Chef Newman's birthday, which made it a very special day.
Leave a Comment
About the Writer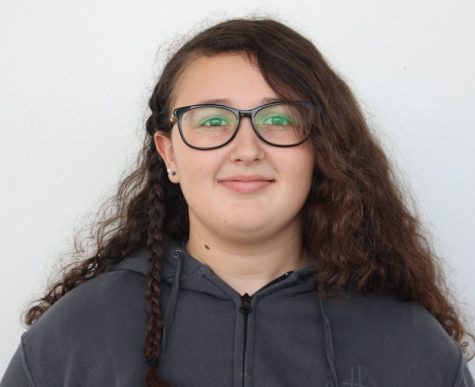 Dakota Sands, Food Editor
Hey, I'm Dakota, and I am junior here at Inlet Grove. A few words to describe me are rabbit lover and Disney-fanatic. I have a Labrador retriever named...