Journalism learning sessions
Reflecting on the Florida Scholastic Press Association District 7 Conference, Brianna Luberisse said one thing that really sunk in for her is that there are many different levels of journalism.
"I learned that you are going to have to get involved in social media to make it far in the journalism industry," the Hurricane freshman said.
More than 300 student programs including Inlet Grove are part of FSPA, an organization that has promoted scholastic journalism throughout the state since 1946. District 7, established in 1983, includes Martin, Palm Beach and Broward County middle schools and high schools.
Two other Hurricanes, junior Dillion McClain and sophomore Tatyana Moise, were among the more than 1,000 students who attended the 33rd annual District 7 event, held Oct. 22 at Nova Southeastern University's main campus in Davie.
There, dozens of sessions were available to help the students learn more about journalism.
Just one session that the Canes attended, for example, was "I'm the new editor. Now what?"  It was conducted by Ryan Lynch, editor-in-chief of Florida Atlantic University's newspaper, and described on the workshops list as:
"Congratulations, you're now running your school's newspaper, yearbook, or TV station, which means everyone blames you for mistakes that aren't your fault, and they want you to solve problems you can't control. Learn how to debate, delegate, anticipate, agitate, calibrate, and captivate – all while producing award-winning work. The editor of an award-winning college newspaper shows you how."
That session "was all about being helpful and accepting responsibility for your group," McClain said, "while also being reasonable and not being a free-loading, sarcastic jerk."
Another workshop he attended was "Learn the Lighting Facts!" It was conducted by Frank Pichardo, who taught students that lighting is everything, and provided an in-depth look at how modifying light affects the final look of an image.
The many other sessions included "Social Vibes," conducted by Kim Cohane, who taught how to achieve a powerful online presence, using everyday social media best practices, tailored to students. In "Tips for Peer Editing," conducted by NSU professor and Writing Center Coordinator Kevin Dvorak, participants learned skills for becoming effective editors in a variety of media-related contexts.
There also was a "Clay Animation Workshop" conducted by Jarrod Bailey, in which students experienced the process of sketching designs, shaping wire armature, sculpting clay characters and using everyday objects to animate a short stop-motion film.
The sessions continued after lunch. Yet even though some were repeated throughout the day, it was impossible for students to attend all the workshops they wanted.
Two sessions that Luberisse said she regretted missing, for example, were led by new role models she had met just days earlier at a social gathering of South Florida professional journalism organizations.
"IPhone-ography: How to take award-winning photos with that thing in your pocket," was led by Kathleen Devaney, and "How to use Facebook to report stories – the right way," was led by Lulu Ramadan. Both are social media pros on the staff of The Palm Beach Post.
"Even the closing ceremonies were fun and eventful," said Luberisse. "The day came to a close all too soon."
Coming next at NSU for the Canes is the annual Multimedia Conference, Jan. 28., where students will get to "learn from and network with industry experts in the field, such as reporters, editors, producers, fillmmakers, social media specialists, photographers, talent, bloggers, broadcasters, educational correspondents, and campus news professionals, to name a few."
Interested students should see Journalism instructor Mr. Hanif in Room 203.
In the meantime, the Canes' Multimedia Academy team is working on sponsorships for FSPA's annual statewide conference.
Leave a Comment
About the Contributor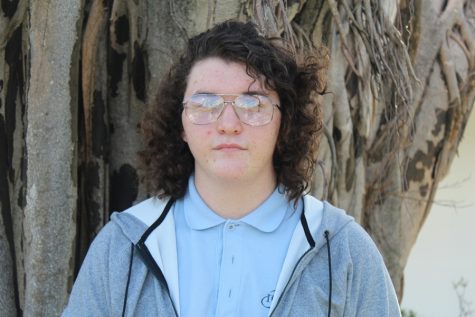 Dillion McClain, Staff Writer
My name is Dillion McClain, I  am a senior in the Journalism Academy. I enjoy spending time with my buddies and meeting new people, especially when they...